Ageless Beauty And Long Lasting Value
One way to add value to your Woking property is to install durable slate roofing with classic design. Countless property owners choose a slate roofing system because not only do they last for many years but they also lend beauty to a Woking property that evokes nature. Let A1 Roofing Woking be your guide if you are planning to embark on a home transformation with this type of roofing. The A1 Roofing Woking team of expert and professional roofers and customer service staff has been a reliable partner to both property developers and homeowners in Woking for their slate roofing needs. We have over a decade of experience giving quality service to Woking customers, as well as possessing the required licenses and accreditation from the industrys regulating bodies. A1 Roofing Woking have full insurance, use quality materials, and our workers are updated with the latest techniques in the industry in order guarantee customer satisfaction. Best of all, A1 Roofing Woking services are available at affordable rates.
Our Guarantee
---
Free site visit and survey
No hidden costs
British standards compliant
Fully Insured
Clean and efficient
Professional workmanship
Longevity
This is simply backed by customer testimonials about good value for money they get from A1 Roofing Woking. Compared to other roofing products, slate tiles can last for a lifetime. It has a lifespan double those of other roofing materials, remaining fully functional for as long as a century. Thats why slate manufacturers are able to offer 100 lifespan years guarantee. You will definitely enjoy its benefits for as long as you remain in your Woking property. Mold and fungus dont grow on its surface as well, which limits the need for frequent cleaning or maintenance.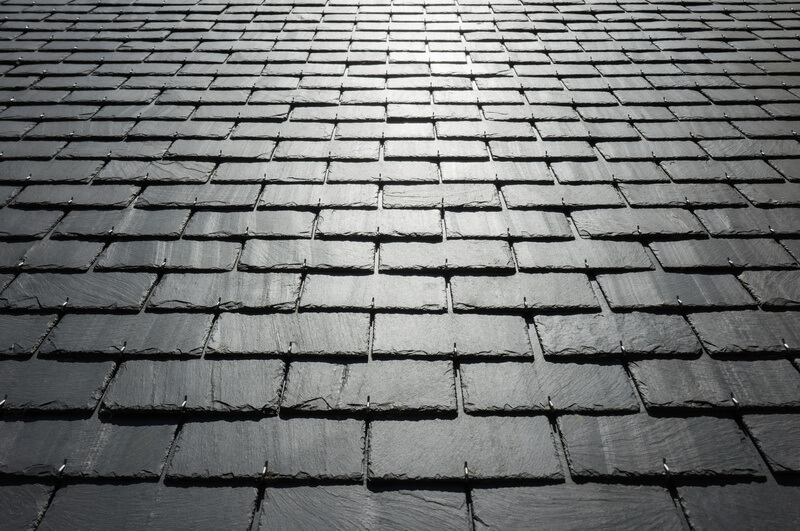 Call A1 Roofing Woking customer care hotline 01483 323087 now if you are looking for a comprehensive slate roofing solution for your property in Woking. You can ask any questions about A1 Roofing Woking services or have them provide a free quote for your roofing needs.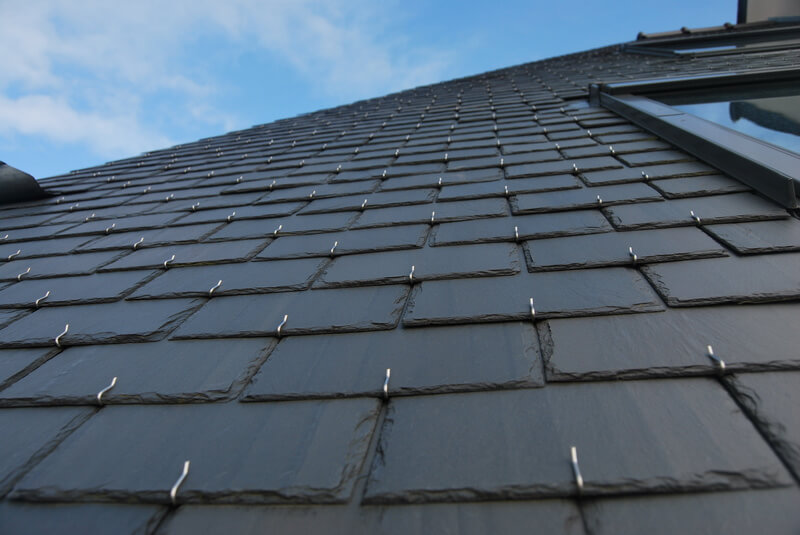 Why You Need Slate Roofing For Your Property In Woking
There are people who would point out that slate roofing is complicated and can cause problems due to their weight. However, this is not much of a problem if you hire a roofing company with extensive experience in the installation of this type of roofing system. Installing a slate roof should be entrusted to an established expert in the field such as A1 Roofing Woking in order to fully realize the benefits of having a slate roof compared to other roofing options.
With a slate roofing, a propertys charm is enhanced. When the A1 Roofing Woking installation is done with high level of craftsmanship by roofing specialists, they perfectly complement a property of any architectural design or style. Slate roof tiles are available in several colours and textures, which you can also combine to suit your roof design goals. Slate shingles can also be shaped into different sizes and shapes according to a customers preference. Slate roofs are versatile enough to add to the beauty of a property regardless of its architectural design in Woking.
Do You Need Help ?
Call Us Now On
Top Quality Free Pre-installation Roofing Survey For Woking Residents
Before the installation of your new slate roof, a detailed assessment of your existing roofing system is done so that A1 Roofing Woking will be able to understand better how the slate roofing system will fit your property. This is how A1 Roofing Woking are able to maximise how slate roofing will benefit your home the most.
Good For The Environment
Slates long lifespan means it is good for the environment. Slate does not produce as much construction waste compared to other roofing materials as it does not need constant replacement.
Increase In Property Value
With its aesthetic appeal, permanence quality, durability and natural attraction, slate roofing significantly improves the resale value of the property in Woking. Call us at 01483 323087 today for slate roofing advice and a free quote.
Low Maintenance Toughness
A tough natural material, slate is popular as well as due to its being resistant to fire and water. This toughness protects the home inside and out.
All Types of Roofing Work Undertaken
Do You Need Help ?
Call Us Now On
A1 Roofing Woking Top Quality Slate Roofing Works In Woking
A1 Roofing Woking customers enjoy a wide range of slate roofing services and products. As much as A1 Roofing Woking can, our clients are presented with the eco-friendly option of using recycled slates to lower their expenses. On the other hand, A1 Roofing Woking clients that prefer to work with brand new slate roofing tiles benefit from our trusted suppliers worldwide. If you urgently need a slate roofing system for your home in Woking, A1 Roofing Woking can help provide quick and effective solution at the best value for money. Call A1 Roofing Woking today on 01483 323087 to get a free, no obligation quote for slate roofing services that give you peace of mind and keep you smiling.